Guliz Kaner - Managing Director Kaner Group of Companies:

Although there are so many developers in North Cyprus, Distinctive Properties Ltd. is one of the few trustworthy companies to buy a property. With their own style of architecture and the interest and importance they show for customer satisfaction, they have proved they are "distinct" compared to the other construction companies in the market.

Guliz Kaner - Managing Director Kaner Group of Companies
Kyrenia Court I, Apartment 2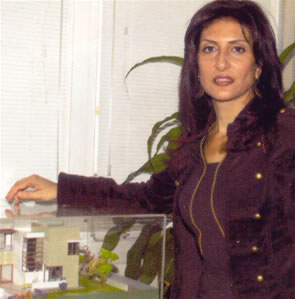 What sets Distinctive Properties apart?

Within the past few years, property sales in Northern Cyprus have soared. Unfortunately, ubiquitous substandard concrete boxes are now the norm. Stories of leaking swimming pools and roofs, inferior wokmanship, collapsing garden walls, 2-year old villas which now need major renovation and surprisingly identical designs are abundant.

What truly sets Distinctive Properties apart are 'distinct', high quality, low maintenance, thoughtfully and uniquely designed homes located at prime locations with you and your family in mind.

Distinctive Properties offers 1, 2, 3 bedroom apartments and 2 and 3 bedroom penthouses. We prefer to build primarily in central Kyrenia not only because it is such a charming town, but also because our experience has proven to us that central Kyrenia is where our clients get the most value for their money, both in terms of capital appreciation and rental income. Our clients are enjoying 20-30% capital appreciation of their properties in less than a year and also 8-10% net rental returns per year (after maintenance costs and taxes on gross rental income).

We use international engineering standards for our construction practices and we take pride in our quality and completion timeframes. Our properties have a ten year construction guarantee against structural defects. Our engineers do dynamic, as well as static simulations to ensure earthquake-proof structures.